Parents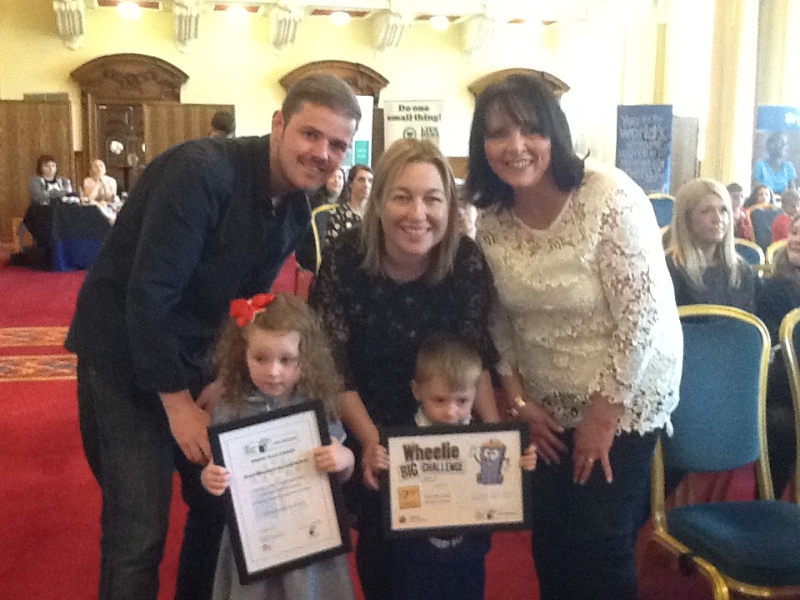 Good Shepherd Nursery have been successful in receiving funding for a third year to implement the "Big Bedtime Read, "This initiative has been funded and developed by the Department Of Education "Getting Ready to Learn." Our aim during the year, is to work and involve parents in supporting and encouraging children to learn through regular bedtime story reading routines!
This year also sees us successful in funding to implement another strand, Education Works, we hope to again very much involve parents ,though our focus throughout its implementation is on the curricular area of maths in the Early years!
We will have a number of parental workshops throughout the year to highlight the importance of a good bedtime routine and the learning experiences that can be developed through the Education Works element. We will be having our annual big bedtime read in the nursery during November where the children are invited to take part in a wonderful pyjama evening, to listen to some lovely stories in our bedtime themed setting, complete with soft lighting, hot chocolate and toast. We warmly invite parents in before finishing time to enjoy some quality reading time with our sleepy bunnies! We promise you will enjoy it!
Reading Readiness programme!! (Incredible Years)
This short programme (5 Weeks) gives parents a chance to work with other , sharing experiences and ideas and getting to know their child better and most importantly equipping their children with the skills to prepare their children for primary school.
It's a fun and enjoyable course with loads to think about, great ideas to share, meet new friends and to enjoy a cup of coffee and tea.
We would highly recommend parents to avail and participate in this very valuable programme.
Please, keep an eye out for the exciting and engaging programmes on offer for parents in the first term!!
Good Shepherd Nursery, 11 Good Shepherd Road, Belfast Co. Antrim BT17 0PL
Phone: (028) 90 301684 | Email: goodshepherdns@yahoo.co.uk