December News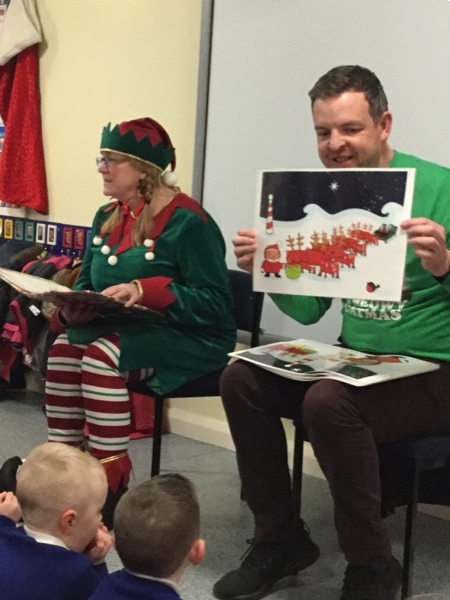 Our aim for December is to focus on the children's' environment/biodiversity talk about Christmas colours/shapes/Christmas trees/holly/mistletoe/birds/berries for birds and animals
We will discuss and teach about the animals that hibernate in winter-hedgehog campaign.
Focus on our garden areas, talk about how wet and cold the different types of grounds are.
Welcome the Eco -recycling Elf from Belfast City Council
Preparing our flower/vegetable beds and planters, clearing out old soil.
Discussing Textures ,materials and resources relating to Christmas and winter.
Explaining about snow fall and how it forms (weather permitting)
Learning experiences in the snow, watching it melt, making footprints and using it in our art experiences.
Discussing keeping warm, wearing suitable clothing and foot wear.
Looking forward to the Christmas holiday and keeping safe-celebrations
Preparing to make bird feeders and filling the squirrel boxes before we leave for the holiday
Taking part in Forest School Programme -Dressing a Tree Day, achieving 2 points.
Good Shepherd Nursery, 11 Good Shepherd Road, Belfast Co. Antrim BT17 0PL
Phone: (028) 90 301684 | Email: goodshepherdns@yahoo.co.uk